Recently, I had the opportunity to appear on SDPB Dakota Midday to talk with Lori Walsh about the Women, Gender & Sexuality Studies panel Gender & Politics, held on October 5. I was joined by Dr. Emily Wanless, a political science professor at Augustana, to talk about how gender may be shaping this contest, and how gender shapes participation in politics more generally.
A week later, Lori invited me back to talk about the Access Hollywood footage of Donald Trump talking about sexually assaulting a woman, a conversation that he later insisted was merely "locker room talk." Here, I break down what, from a gender studies perspective, I would argue is
really
going on here. Listen for a discussion of rape culture and sexist double standards.
Very grateful for the opportunity to talk about these important issues on SDPB!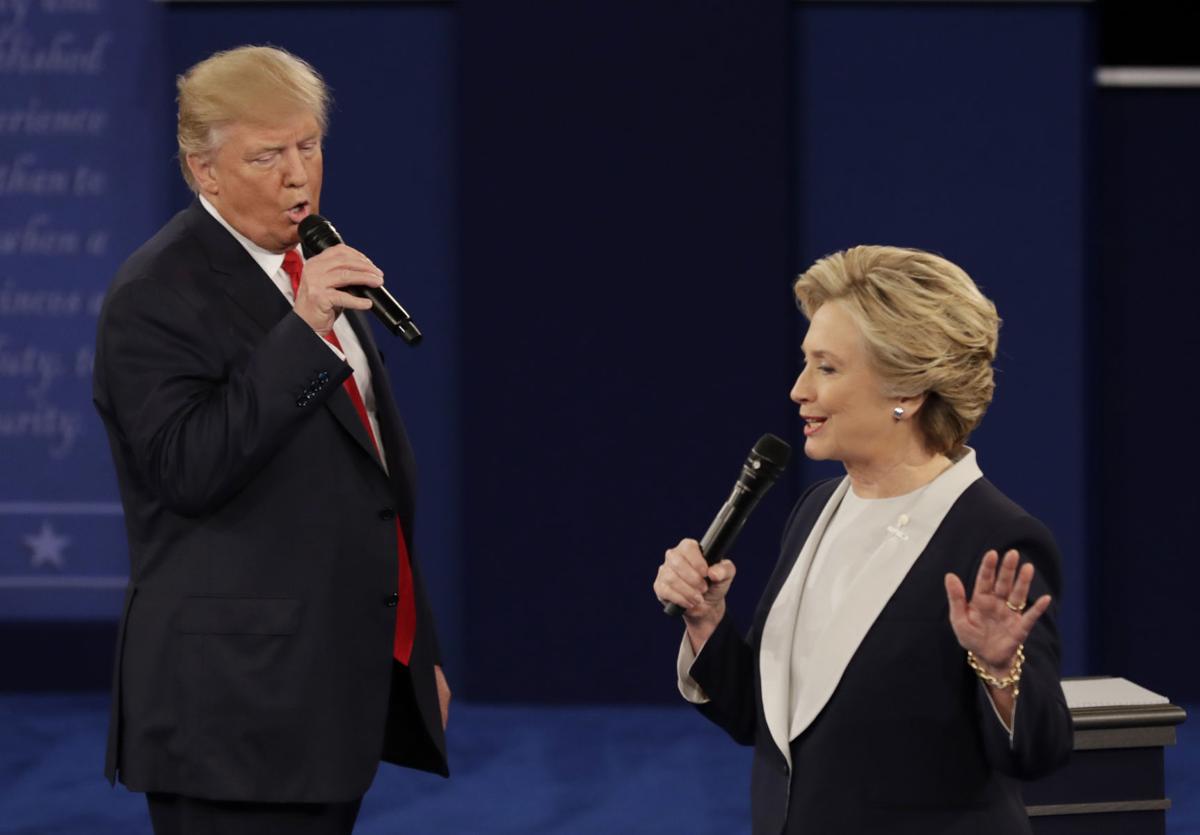 Trump and Secretary Clinton face off in the second presidential debate, October 9, 2016.
Image Patrick Semansky, Associated Press